Within few months from the distribution by Rhiag Group of MAPA clutches range, the Turkish company got the "Automechanika Frankfurt 2016 Innovation Awards", which acknowledges the post-sale excellence in different categories. MAPA was one of the five nominees for Parts & Components.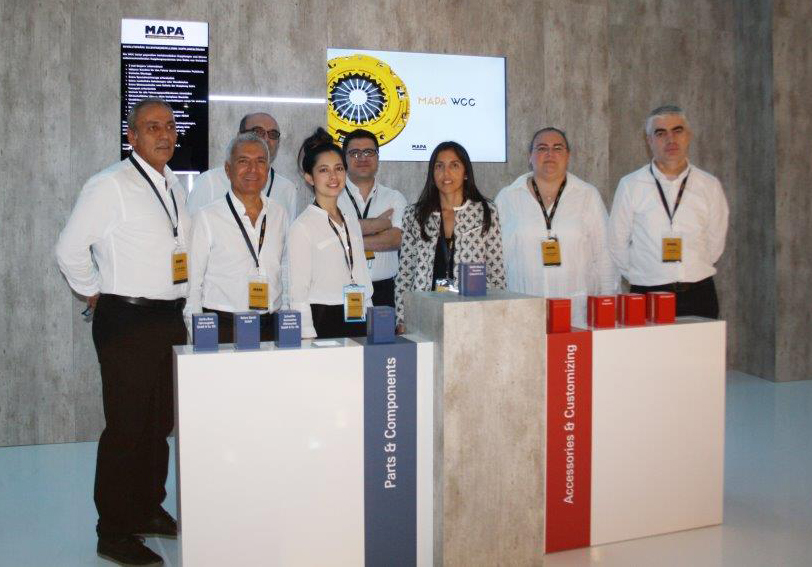 The Turkish manufacturer has hit this important target thanks to the so called Wear Compensation Clutch technology, which will be applied for the production of its self-adjusting clutches.
This patent will allow the installation of MAPA WCC clutches on all the current car models also in case the first equipment includes a traditional clutch, thus guaranteeing high drive comfort, longer clutch life (twice as much the present average life) and easy installation.
The first references will shortly be on the market, in particular the applications for Fiat Ducato 2.3D MultiJet, Opel Movano B 2.3CDTI, Nissan NV400 2.3 dCi and Renault Master III 2.3 dCi.
Following this big result MAPA ranks among the leading clutch manufacturers worldwide.
Rhiag Group has once again shown its capacity to choose outstanding suppliers and today offers the fullest multi brand clutch range in the market. MAPA brand is joined by Aisin, AP, Exedy, Luk, Nipparts, Sachs, Valeo and private label Starline.