Rhiag started selling Starline products to Rhiag, Bertolotti wholesalers and their customers in Italy in 2012 and since then it has grown so much that today it can offer a complete, quality range. A very accurate selection of manufacturers guarantees the best quality/price ratio for every item. All products are original or equivalent quality, suitable to be used in new, under warranty cars. For all product families Starline is able to cover more than 85% of Italian car park and offers a steadily expanding range.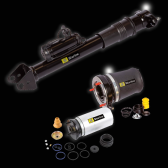 Air Suspensions
Starline Air Suspensions range consists of 62 references: 31 codes for air springs and 31 codes for air suspension.
Starline air springs are subjected to rubber vulcanization processes and strict tests to verify the quality and maximum life of the product.
The pneumatic shock absorbers are designed to ensure the best road holding and maximum resistance over time thanks to the use of mechanical seals.
Sleeves: made up of 4 layers with high resistance nylon mesh wrapped crosswise
Steam vulcanization, and not electronic
Compound of "selected" tires with certain and constant formulation to offer durability to the product: at least 5,000,000 cycles for the aftermarket
Air springs tested with helium gas, in order to look for even the smallest defects, which are not found either with nitrogen or with compressed air
The Starline pneumatic shock absorbers are 100% new: each spring is tested at the end of the stroke so as to exclude as much as possible production defects.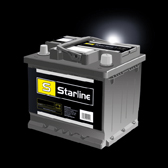 Batteries
17 batteries for cars, of which 6 specifically designed for the Asian car parc, covering 85% of Italian sales. Quality:
Cutting edge technology
Better performance than market standards
Lower grid corrosion and longer battery life
Slower self-discharge compared to other batteries in the market
The highest car parc coverage with the least number of SKUs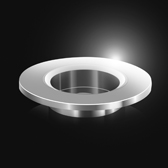 Brake Disks
332 brake disks, of which 29 for light commercial vehicles and 66 for trucks.
100% supplied by OE manufacturers
6 quality checks before shipping
Parallel braking surfaces according to OE standards
Starline codes marked on all disks
Customized assembly instructions in every box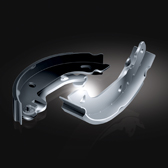 Brake Shoes
The range includes 54 references to cover 90% of sales in the Italian market (models with drum brakes)
High quality blend of friction material
Corrosion highly – resistant metal support
Gluing process compliant with the highest quality standard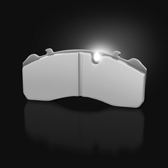 Brake Pads
308 brake pads, of which 10 for light commercial vehicles and 25 for trucks.
100% supplies from OE manufacturers
High standards: range with bevels and anti vibration metal for better drive comfort
Starline code marked on all pads
Compliant with ECE R90 European standard, which certifies:
Breaking performance,efficiency and resistance/wear and tear
Production routine checks to comply with original features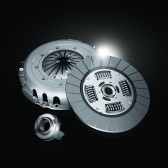 Clutch Kit
152 references composed of 2-piece kits (mechanism+disc) or 3-piece kits (mechanism+disc+thrust bearing) which cover 70% of Italian market sales. Starline clutch kits are a quality, good value alternative, which meets the needs of the Italian market. Features:
Quality is guaranteed by an accurate selection of producers worldwide. The range has been built by evaluating each reference in order to choose the most reliable technical solutions and offer the best quality/price ratio
Cutting-edge design
Use of certified and checked raw materials
Good coupling with dual fly-wheels (according to catalogue)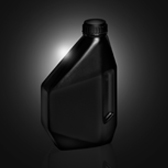 Cooling Products
2 typologies and 4 codes to cover 90% of car range.
Italian production
Higher features than main manufacturers' specifications: AUDI, VOLKSWAGEN, MERCEDES, OPEL, FORD, RENAULT, GM, VOLVO, SEAT, SKODA, CHRYSLER
LONG LIFE additives package: longer duration
Highly protective action: for longer life of pumps, radiators, thermostats, conducts, gaskets and couplings
Totally biodegradable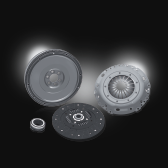 Conversion Kit
17 references as follows:
rigid flywheel with fixing bolts
Clutch disk with increased torsional springs
traditional clutch mechanism
hydraulic or mechanical thrust bearings, if provided by the equivalent premium item.
This is a retrofitting solution, as an alternative to some original double mass flywheel, developed for the aftermarket replacement market. The conversion kit uses a standard clutch and does not require assembly-specific tools.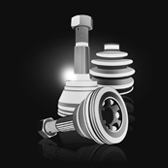 CV Joints
85 joint kits including grease and assembly tools for car range only. The high reliability of these products, totally produced in Europe, is guaranteed by mechanic processing, high precision balls, use of steel and high quality thermal treatments.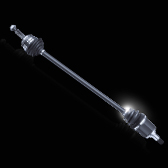 Driveshaft
The range of Starline driveshaft is composed of 258 new adaptable references, to satisfy all the repair needs in the economy market segment.
The reliability of the products is guaranteed by high-precision work processes and quality materials. In addition, are used the most recent production technology and testing.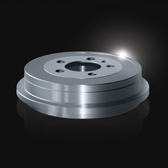 Drums Brakes
21 references to cover 80% of drums brakes sales in the Italian market. All Starline drums brakes are produced by using high quality cast iron and high standard finishes to ensure duration, resistance and state-of- the-art installation.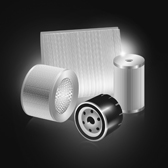 Engine and Cabin Filters
342 engine filters (air, oil, fuel) of which 19 for light commercial vehicles. 130 cabin filters for car range only.
High quality filtering materials
Perfect adjustability
Components and accessories with OE regulations compliance
Assembly instructions included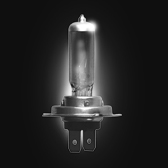 Lamps
Starline lamps, only for car range, are certified and compliant with both E4 European omologation and TUV approval tests:
Spectrometric ( intensity)
Colour analysis
Vibrations
Duration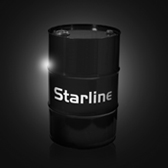 Lubricants
6 gradations for car range only:
Leading manufacturer in Italy for high technology lubricants
UNI EN ISO 9001 certified laboratory for quality control, raw materials and products analysis
All needs are met in terms of applications, performance level and specifications (API, ACEA and manufacturers' specifications).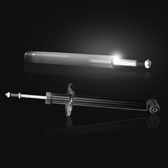 Shock Absorbers
178 Shock absorbers Kits for cars and 27 for light commercial vehicle.
Accurate selection to offer settings with the best grip/comfort ratio
Sold in kits ( front or rear couple) to ensure the most efficient repair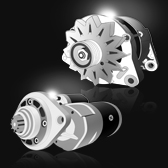 Starters and Alternators
211 starters, of which 8 for light commercial vehicles and trucks. 366 alternators, of which 13 for light commercial vehicles and 14 for trucks.
Components from OE manufacturers or equivalent quality
100% tested in compliance with OE requirements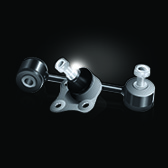 Steering Parts
The range includes 814 references, among which wish bones, air spring suspensions, anti-roll bars, rods, joints, which cover 90% of Italian market sales.
The range guarantees the best coverage of car park with the fewest references
Best value for each product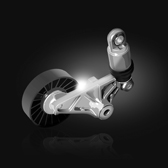 Tensioners and Alternator Pulleys
232 tensioners, of which 8 for manual and automatic light commercial vehicles 34 free wheel alternator pulleys that cover 85% sales in the Italian market. The ISO 9001 and ISO/TS 16949 certified production guarantees accuracy and reliability of components, long duration, high reduction of skidding and belt noise.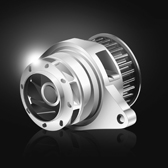 Water Pumps
Water pumps, of which 92 for cars and 8 for light commercial vehicles.
BER law compliant
Developed according to same principles as first equipment: same structure and materials of original manufacturers
Cutting-edge stuffing box: longer duration, more effective grip and high reduction of noise.
Starline water pumps are sold in plastic bags against dust, with cardboard support to protect plastic rotors from bumps and equipped with seal gaskets.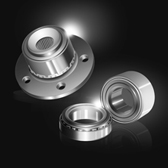 Wheel Bearings
178 wheel bearings kits, of which 175 for cars and 3 for light commercial vehicles. Typologies:
Traditional
With integrated hub
With ABS sensors
Quality:
ISO 9001, ISO/TS 16949 certified manufacturers
Full accessory kits, like SKF
BER law compliant
All wheel bearings kits include the most complete set of assembly tools.